It is amazing to enjoy a movie at own home. In order to come will the same charm as theater, you have to install certain type of gadgets; those will make a similarity between your home and the theater. You have to install suitable projector along with quality screen in order to get the same picture quality. It has various factors that means, while you choosing a projector, you should have to install high quality projector with a better screen.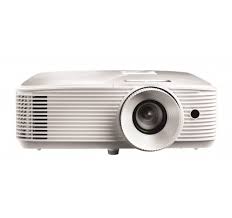 While going to choose the right projector, it will available defined by the image size. That means it will show you the distance of getting excellent image. The light condition of the room will determine the reception of picture quality and the screen material will make you sure the best image projection. Before going to choose a screen, you should decide which projectors you need to install for better watching experience.
There are a number of screen types which will make your watching experience better.
Different type of screen type
Manually operated screen
If you want to go for cheap screen option, manual screens are best. They will be operated by your hand and there is not any complex mechanism being applied. The availability of the screens is everywhere in outlets. If you will consider thoroughly, it is not simple to adjust each time the screen and watching movie. Even some people also complain that, they face trouble while folding back.
Fixed frame
A fixed frame projector screen will generally mount on walls permanently. If you have dedicated a room to accommodate the home theater, using this screen will be best for you. Its tension is firm and will attach to the wall flat as possible to provide you a smooth surface. Most of the people today, enjoy their home theaters with these fixed screens.
Electric
Electric screens are always come with a professional touch. While fixing these screens, you have enough option to enjoy your home theater without any hassle. To adjust the screen you don't have to stand up each time because, there are operated through remote controllers. These screens are providing a smoothing experience while going to enjoy the movie. No matter which resolution projector you have, choosing the right screen will be best to enjoy the movie you want.
Apart from them, there are a number of different screens are available those are popular for their advance features. Fast fold screen with dress kit is one of them. To choose the suitable screen for your use, never shy away to hire any professional. They will evaluate all your needs and get you perfect suggestion.